SERVPRO of Ascension Parish is a member of Ascension Chamber of Commerce
7/23/2018 (Permalink)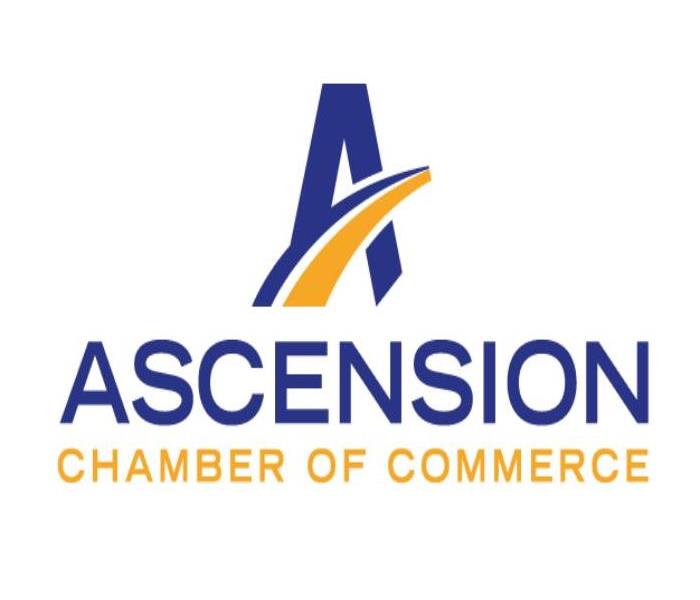 MAKING A DIFFERENCE IN ASCENSION
SERVPRO of Ascension Parish is a proud member of the Ascension Chamber of Commerce. SERVPRO of Ascension Parish commits to doing business with the community & businesses in which they live in. SERVPRO of Ascension Parish wants to impact successful programs that solicit new business, educational growth and improve the economic climate and quality of life in the Ascension Parish area.
As the fastest growing parish in the State of Louisiana, Ascension Parish currently has more than 120,000 residents and that number is expected to grow to 125,000 by 2020. Situated along the Mississippi River and the Industrial Plant corridor, Ascension Parish is home to a thriving manufacturing industry but is also a center for retail and small business. While large industry is the economic driver in the parish, it is the small businesses and service industries who truly serve as the backbone of the local economy. SERVPRO of Ascension Parish strongly believes that the key to Ascension Parish's economic success is the partnerships the Ascension Chamber is able to cultivate between local businesses, both large and small, and the community.
SERVPRO of Ascension Parish looks forward to helping Ascension parish by supporting local fire departments, educational facilities, hosting business lunch n learns about fire/water safety, and joining local service clubs that truly help the community in which we all live in.
To contact SERVPRO of Ascension parish please call 225-663-8877